Welcome to Los Tajibos Hotel & Convention Center
A 5 star hotel where tradition meets modernity
Los Tajibos Hotel offers 45 years of hands-on experience in comfort and personalized services for all of our clients.
Located in the business center of the city, we are a 5 star oasis in Santa Cruz de la Sierra featuring lush vegetation, a unique swimming pool and exceptional gastronomic experiences in La Terraza, Piegari or Jardin de Asia – our three delightful onsite restaurants.
We are fully prepared to host the largest of your events at our El Conquistador Convention Center and invite business travelers, groups and families to experience the difference within our tropical hotel paradise in Bolivia.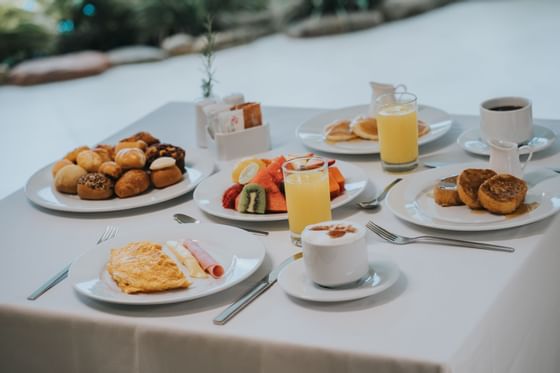 Breakfast
All of our guests at Los Tajibos Hotel are invited to enjoy a delicious daily buffet breakfast served in La Terraza Restaurant, featuring an omelet station, waffles, pancakes, fruits, coffee, homemade bakery, fresh orange juice and a healthy corner.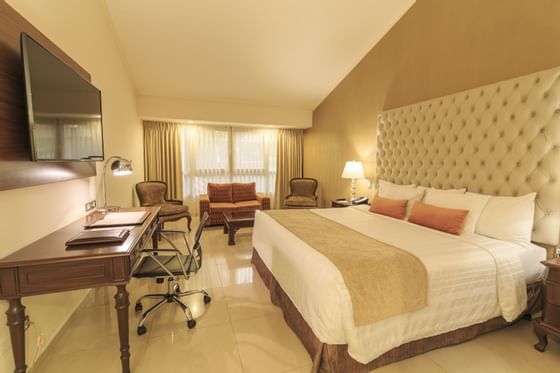 Free Wi-Fi
To help our guests make the most of their business or leisure stay, Los Tajibos Hotel provides all of our guests with complimentary high-speed wireless Internet access in our rooms and suites, throughout our event facilities and in all areas of the hotel.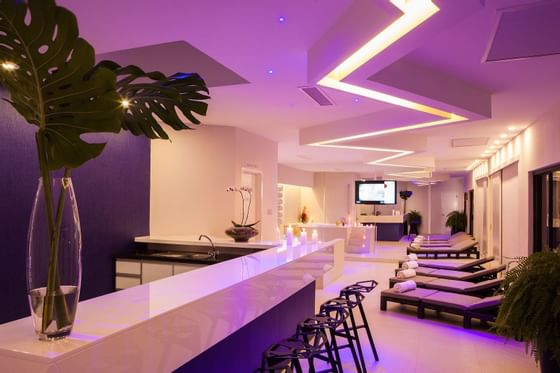 Spa & Gym
Indulge yourself and discover the benefits of a completely customized experience at the Viva Club & Spa. Receive relaxing treatments from head to toe, enjoy our dry sauna or steam room and work out in our fully-equipped gym.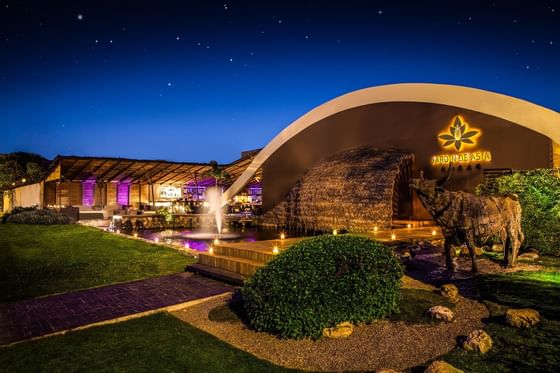 Restaurants
Lovers of gastronomy will delight in the variety of incredible epicurean offerings at Los Tajibos Hotel. Featuring three different restaurants, we have exquisite culinary options and an array of drinks to accompany every flavor and occasion.
Visit Santa Cruz
We invite you to visit the beautiful corners of Santa Cruz, discover places that will amaze you ...
One of South America's most successful towns
Santa Cruz is located in the center of South America, at an average of 2hrs ½ by plane from any of the five main Latin American cities.The city of Santa Cruz de la Sierra is located in the east part of Bolivia, which has a warmer weather than the rest of the country. Santa Cruz de la Sierra is characterized by its cheerful and hospitable people and it is considered the business capital of Bolivia