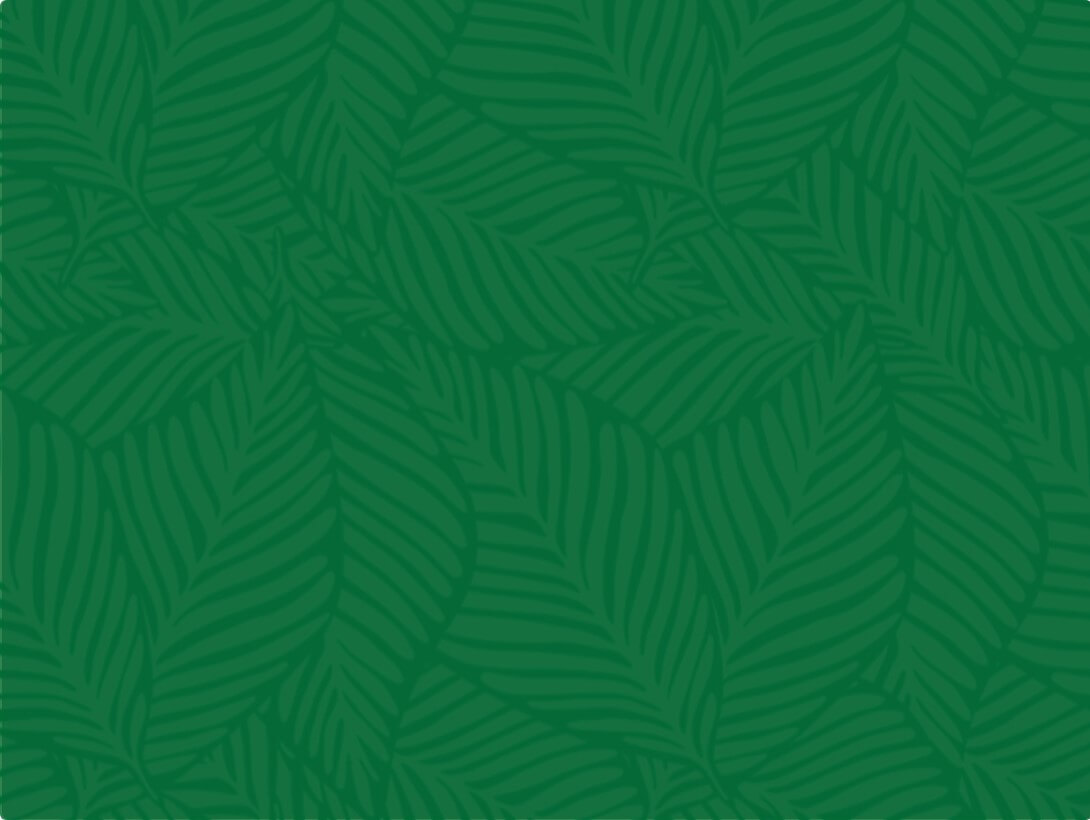 Welcome to Los Tajibos, a Tribute Portfolio Hotel
An absolutely unique hotel
Los Tajibos is a contemporary hotel in Santa Cruz de la Sierra, surrounded by nature, vibrant environments and an unprecedented spirit of hospitality. Designed to fall in love, live and house the Santa Cruz culture, reflected in every corner of the hotel and from the 8-meter hand-carved wood doors that welcome you.
Through Tribute Portfolio, Marriott International's collection of high-end independent hotels represents local identity while offering everything a guest of a top-of-the-art hotel wants to find. If in the city of Santa Cruz de la Sierra hospitality is the law, imagine the unique experience that awaits you in its iconic hotel.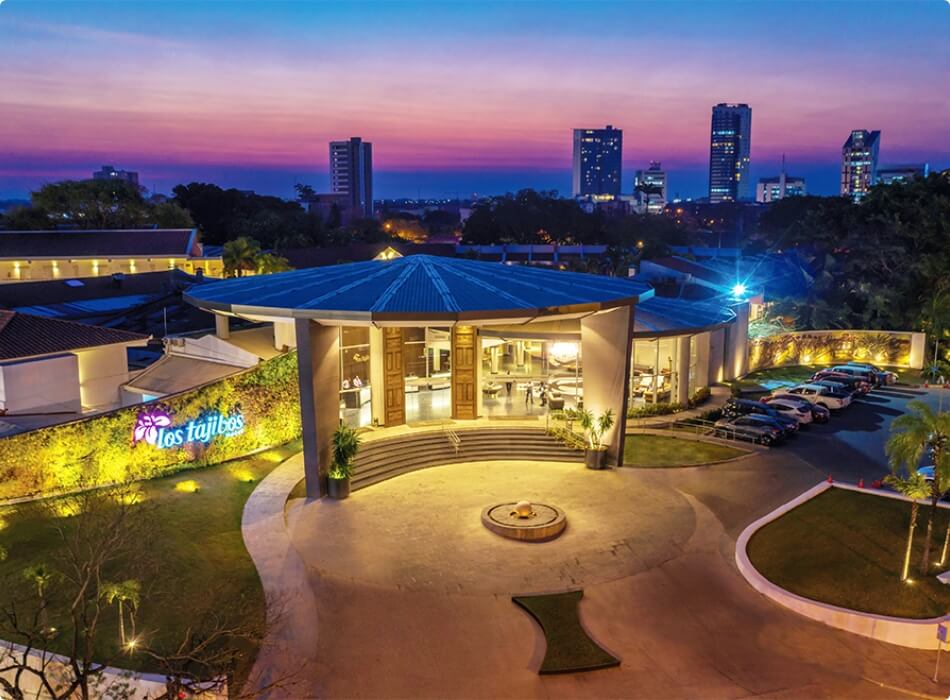 Enjoy your benefits as a member of Marriott Bonvoy®
During your stay at Los Tajibos, a tribute portfolio Hotel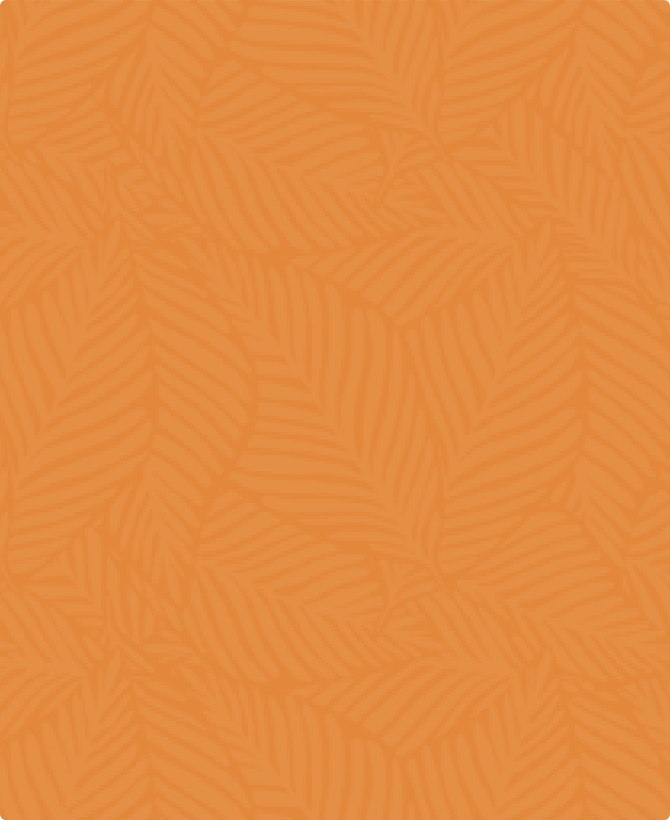 Social and
Corporate Events
You are about to make your next business meeting or dream event memorable at Los Tajibos, a Tribute Portfolio Hotel. Every experience at our Convention Center offers something distinctive and exclusive. We can prepare everything from large conferences to small meetings taking care of the smallest

Opinions
¡What our clients say!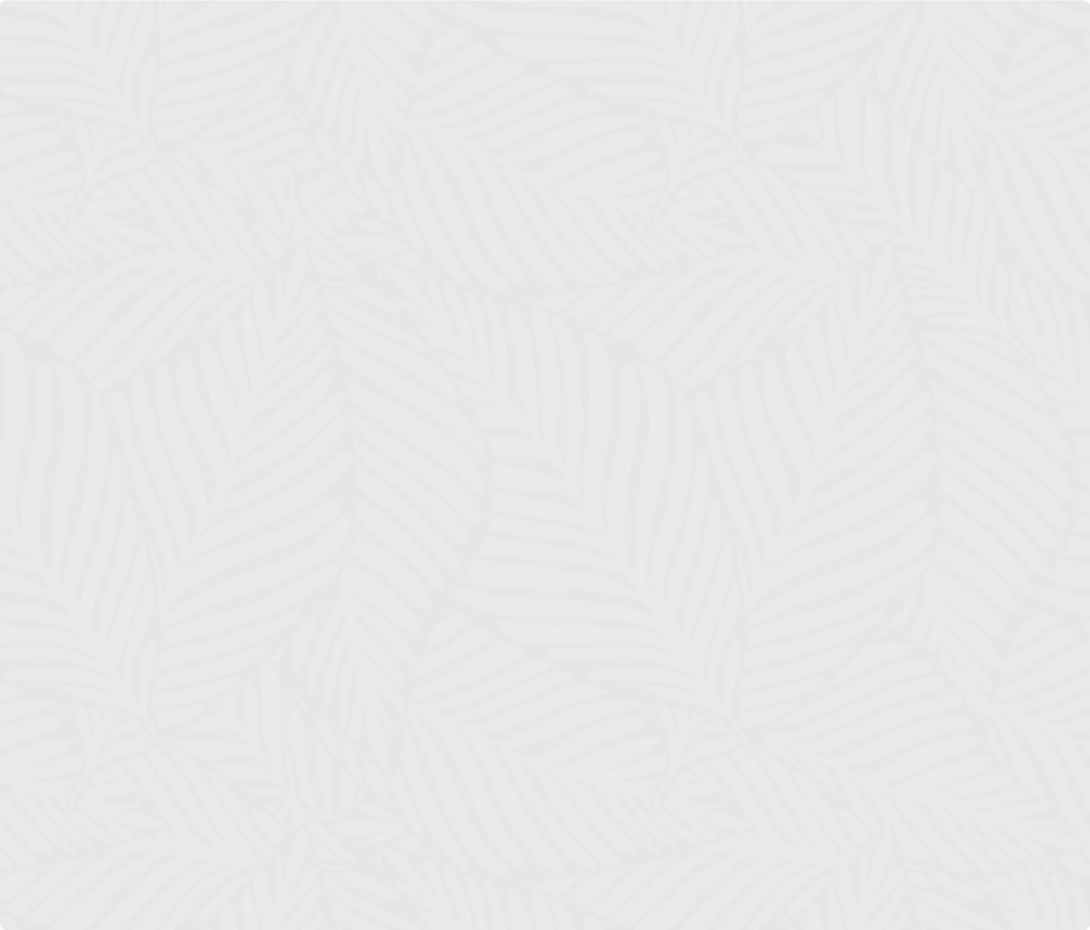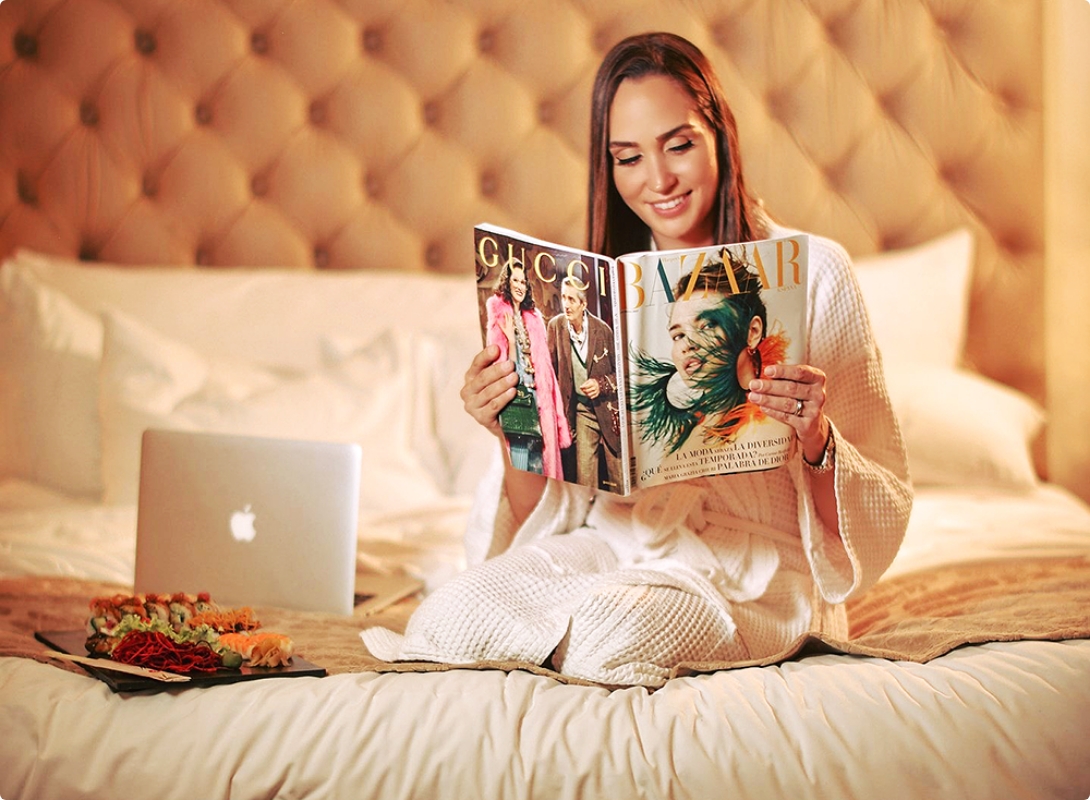 Very good hotel, of a very good standard, excellent facilities, comfortable and clean rooms, beautiful swimming pool, gardens with peacocks. Excellent staff, very friendly.
Diana
I love going to the hotel for my business trips, it is really a place where I have everything. It is comfortable and ideal for meeting with my clients, especially because of its location
Andrea O
Excellent attention, first class service 24 hours a day and the food is very tasty. The best distraction is the pool and whirlpools. Good location and plenty of parking.
Doane Salvatierra